Over the Years JTK MD Ir Dr Kriban G N has contributed to several initiatives including delivering lectures at seminars and organizing technical meetings as part of knowledge sharing. He has also been actively involved in promoting links between South Africa and Malaysia due to his unique experience being part of the Anti-Apartheid Movement for over a decade prior to South Africa's transition to Democracy and having spent some years working as an Engineering Consultant in Southern Africa during the early 1990's.
April 1997Ir Dr Kriban G N was instrumental in setting up and promoting the ACI KL chapter and served as one of the founding presidents of the organisation. Today the society is well established and brings together technical excellence in concrete technology to it's members. On the 20th Anniversary the society was renamed the American Concrete Institute – Malaysia Chapter reflecting a nationwide reach rather than just being Kuala Lumpur based in 1997.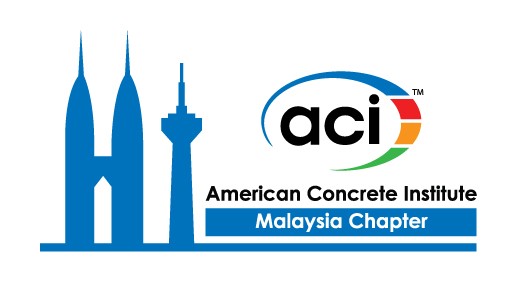 03-05 July 2018
Interactive Workshop on "Mega Commercial Project Development in Malaysia". Ir Dr Kriban G N JTK MD presented a paper entitled "Challenges in High Rise Building Construction"
 
25-27 April 2018
IABSE Conference – "Engineering the Developing World"

Ir Dr Kriban G N JTK MD presented 3 papers entitled:

A Rational Approach to Life Cycle Design for Infrastructure Developments in Malaysia
Innovative Upgrading of Heritage Buildings: Structural Case Studies
Mega High Rise Buildings – Strength and E-modulus limits for High Performance Concrete in Malaysia.

Aug 2016
Ir Dr Kriban G N JTK MD presented a paper at the NACE conference entitled "Life Cycle Provisions for Infrastructure Development in the Klang Valley What is Appropriate?"
July 2015
JTK in association with MSABC supported the South African High Commission in hosting the lecture on "Reflections on Nelson Mandela" by Tun Dr Mahathir Mohamad. This was followed by a luncheon hosted by the South African High Commissioner.
Jan 2014
The JTK/MSABC support for the Mandela Film Premiere was coordinated by Ir Dr Kriban G N with Pastor Anesu Shingi Mawayo, to bring together overseas students from Zimbabwe and South Africa studying in Malaysia to showcase Southern African dance and music in celebration of Nelson Mandela. See the song written and performed by Ms Hlengiwe Moyo enclosed.
Dec 2013
Ir Dr Kriban G N as Chair of MSABC was invited as a speaker at the function "Nelson Mandela Remembered: Tribute to, and Celebratiion of Madiba's Life 18 July 1918 to 5 December 2013"
See enclosed the transcript of the speech.
July 2011
At the CIMA Green Sustainability Conference Asia 2011, attended by over 200 business leaders, Ir Dr Kriban G N presented a paper "on the New Initiatives in Sustainable Construction".
Feb 2011
Ir Dr Kriban G N the MD was a guest speaker at two HCLS programmes, one in Hyderabad and the other in Mumbai organized by the Dr Fixit Institute. He presented a paper on the "Advances in Waterproofing Materials and Technology for construction" which generated considerable interest.
Dec 2007
JTK Consult jointly organized a seminar with the University of Nottingham on "Early age thermal crack control in concrete enhancing reinforced concrete durability" where Ir Dr Kribanandan G N and Dr Philip Bamforth were guest speakers.
June 2006
JTK Consult received the Engineering Award 2006 from ACEM, in recognition of the significant contribution in the field of Building Restoration and Reconstruction in relation to the Investigation and Adaptive reuse of the old Victoria Institution, Kuala Lumpur to a theatre.
2005 to 2015
Ir Dr Kriban was the co-chairperson of MSABC from 2005 to 2015.

The Malaysia-South Africa Business Council (MSABC) financed solely by its members, is an organisation for companies and individuals interested in promoting and developing business relations between South Africa and Malaysia and the advancement of both economies. The Council's aim was to be a vehicle for forging ties and partnerships and to take advantage of trade and investment opportunities.

Nov 2004
Ir Dr Kribanandan G N was awarded the 'Distinguished Chapter Member' in recognition of his exceptional contributions to the setting up and promotion of the American Concrete Institute, Kuala Lumpur Chapter.
1998 – 2003
Ir Dr Kriban G N served as the Key technical expert in a committee set up under the Auspices of the Malaysian Group for High Technology (MIGHT) within the Prime Minister's Office following the Asian financial crises in 1998. The committee chaired by Tan Sri Ramon Navaratnam was involved with the development of the concept paper toward the implementation of the Industrial Building Systems (IBS) in Malaysia which was later submitted as a report to the PM. See enclosed the original report produced which was the basis for the formal Might submission. This was the precursor to the CIDB IBS roadmap.