Careers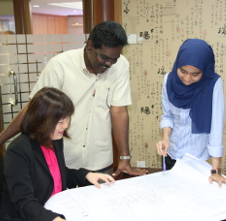 We have a strong team oriented work environment that is friendly, fun and supportive.
We believe in and embed the practice in technical excellence and knowledge sharing as part of the business processes.
We mentor our graduate engineers towards their IEM and BEM professional exams.
We engage staff who share our passion and enthusiasm for the JTK's values & professionalism.
If the above appeals, we would love to hear from you.
Contact us at info@jtkconsult.com.my